Absolute Control Panel
Log into all your web applications from a single administration interface
» Buy Absolute Control Panel Now
» Online Demo
Centralize your web applications!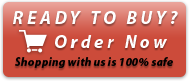 Absolute Control Panel is a web based interfacing system specially designed to provide centralized access to your web based applications and Xigla application modules. It has been developed as a practical access point to our web based suite of solutions on your web sites.
By using the Absolute Control Panel, you don't have to worry about login in and out to each of your web based modules; the application does it for you, thus letting you easily switch back and forth between your web modules all from a practical and ergonomically interface.
Login to your web modules from a single place
Do you have several web applications on your site?, each of those modules has its own login information?, Would you like to have a single access point to your web modules on your site or Intranet?. Absolute Control Panel has been specially designed to address this need!.
Top features and Benefits
Absolute Control Panel is an elegant solution for providing one-step access to your Web based applications and Xigla Modules. It provides an easy to use yet powerful access point to all your web modules. Here are some of the top features and benefits of using Absolute Control Panel :
Centralized Access Point
Your whole staff can access your different web based modules from within a single login screen.
Specially designed for our line of web based applications
All of Xigla Software's web application can be easily registered into the Absolute Control Panel.
Add support for 3rd party web applications

Users with knowledge of HTML, can add references to their own applications and deploy a full administrative portal from a single location.
Support for external programs
Your web modules don't have to be installed on the same server where the Absolute Control Panel is. You can register applications hosted on any server and domain
Intuitive and easy to use Interface
The Top menu provides everything you need to easily work with the system and switch between your applications.
Use your own logos and images
You can use your own logos and images with the application to identify the control panel as well as personalized icons to identify your applications.
Deploy a complete administration portal
By combining several web based applications and registering them in the Control Panel, you'll be able to provide centralized access for all of them from a single location and therefore deploy a powerful administrative portal for your users.
No DLL's to install on the server

The Absolute Control Panel can be fully deployed on your web site through FTP, you don't need to access the web server to install the system.
Plus Much More!
Specially designed for Xigla Software's line of products, Absolute Control Panel provides a powerful centralized access point to your Xigla Software's applications. Plus, if you have knowledge of HTML, you can add support for any web application and deploy a full administration portal!
---
---