Absolute File Send 7.0
File Sharing Script for Sending, Storing and Uploading Large Files. Create Your Own YouSendIt Or RapidShare Site!
» Buy Absolute File Send now!
» Features and System Requirements
» Online Demo
Fact:
Sending and sharing large files over the internet could be a nightmare:
email attachments are unreliable and FTP is not for everyone. How can you and your organization send and download large files and ensure that they indeed get delivered?
That's where Absolute File Send comes in!
Introducing Absolute File Send .NET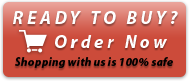 Absolute File Send is an advanced web-based file hosting and file sharring application that allows your customers to upload large files to your server and share or email the file download link to their recipients.
It is a powerful file sending software alternative that guarantees that any files are securely delivered. It is not just a YouSendIt Clone Script , but much more! It is a great application for organizations and web sites needing to share, upload and send large files online without having to loose any e-mail security features, not wasting any additional bandwidth!
What You Get
With Absolute File Send your organization will count on a secure and easy to use file delivery software, which guarantees that your files will be indeed sent to your customers without relying on problematic attachments or setting up a complex FTP server.
Absolute File Send can be deployed as an extension of your web site or as a independent pay-by-itself file service for your users , or even use it privately within your organization to secure your downloads while taking advantage of the many features built into this software.
A completely customizable out-of-the-box File Send Site
Absolute File Send can run as an extension of your web site or as the site itself. You can fully customize the public front end by editing a single file! It comes ready to run with a clean and stylish interface. You get a full lifetime license with no recurring fees
Automated Setup: Easy as 1-2-3

Absolute File Send comes with an automated setup script which will take care of all technological nuances. The amazingly simple user interface has been specially designed in order to make working with the application a breeze and trouble-free.
Multiple File Uploads with Progress Bar

Unlike similar applications which only allow one upload at a time, The Absolute File Send lets you upload multiple files. Plus you can even define what type of files can be uploaded, set up upload restricions and more!
Unlimited Users and PayPal Support For Paid Registrations
Absolute File Send allows yo to have any number of users to work with the application. You can also accept paid registrations through PayPal. Define the expiration periods, amount to pay and have as many users as your site can handle. Absolute File Send literally pays itself!
Unlimited Storage : Amazon S3 Support

Yes! you can store the uploaded files in your web server. But you have also the option to use AMAZON S3 Services (Simple Storage Services) in order to allow unlimited file size storage! All you need is to have an inexpensive Amazon S3 account, but again, this is just optional, as you can set up any number of storage paths within your own server!
Social Share And Download Security

Absolute File Send provides a set of features not available on any other similar web applications: You can password protect your download, set how many times they can be downloaded or even limit their access by IP. It also comes with social share options for facebook and Twitter!
Increase your revenue by selling ad space

Not only does Absolute File Send support paid registrations through PayPal. You can also increase your revenue by selling ad space. This application comes ready to serve ads from Google , our Absolute Banner Manager or any other banner ad tracking software. You can also add widgets and badges to the front end.
And Much, Much More!
Absolute File Send is an incredibly powerful File Sending alternative which your customers and users will indeed appreciate . Believe us! we started to use it in our own Mandalo.NET service and the response has been awesome, plus it paid by itself through its banner tracking in less than a week!
» Features List » Online Demo » Order now!
---