Absolute Web Calendar .NET 1.2
Web Calendar Software and ONLINE Events Manager Developed in ASP .NET
» Buy Absolute Web Calendar now!
» Features and System Requirements
» Online Demo
Introducing Absolute Web Calendar .NET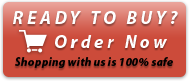 Ever since we started our software development business, the most requested application has always been a web based calendar software, something for posting and managing events online, easy to work with and very content-focused. Absolute Web Calendar is our answer to such requests!
Events Management Made Easy!
Forget about complex calendar application systems. While Google Calendar and other calendar applications are great for managing your online schedules, we wanted a simple tool that could be used to post events online without the hassle that most calendar software applications offer, we wanted it to be content friendly and that could be used as an extension of a current site or as a full site by itself!
So, by following Web 2.0 design trends, the Absolute Web Calendar is a web based calendar application for posting and sharing your company or site events online. Using a simple yet powerful widget developed using Flash Technology, Absolute Web Calendar can syndicate your events anywhere on the web.
Why Absolute Web Calendar is your Best Choice
Absolute Web Calendar is not just another calendar script. It is a complete events management system specially designed to allow you to post and schedule events online. You Can also gather customer information through the included information request forms, include images and files, and use syndication in order to boost your site's content exposure. It is a complete Out-Of-The-Box Events Management Web Site which you can fully customize in case that you need it. check the following top features :
A completely customizable out-of-the-box Web Events Calendar Script

Absolute Web Calendar can run as an extension of your web site or as the site itself. You can fully customize the public front end by editing a single file! It comes ready to run with a cool and stylish interface.
Amazingly Simple to Use Interface
The amazingly simple user interface has been specially designed in order to make working with the application a breeze and trouble-free. We have taken advantage of the latest technologies (Ajax, ASP.NET and Web 2.0 design trends) to make sure you get full capability without complexity.
Flash Based Calendar Widget
Embed and syndicate your calendars files to other web sites through the fantastic Flash calendar widget. By just adding a single line of code, sites can benefit from your schedules and calendar content.
Social Share your Events , increase your traffic and boost your business through Widgets

With the touch of a button, users can social share your events to sites like Digg and Del.Icio.us. Your content and calendars can be syndicated through RSS (an standard content syndication method) or even embed your calendars on other sites by just pasting a simple HTML code
Unlimited Users , Events and Calendars

You can have as many users to work with the application as you can handle, Define any number of calendars and set any number of events. There are no limits!
Add Photos and Files

Absolute Web Calendar lets you include photos and file attachments along with your events. You can also include HTML content and files like brochures, and subscription forms!
Reach the Widest Audience : FireFox and IE Compatible
Absolute Web Calendar can be fully managed using Internet Explorer and Mozilla FireFox, the top two browsers of the market!
And More!
Absolute Web Calendar comes packed with an automated setup script. Setting a web application has never been easier. It comes ready to work out-of-the-box, so you can start posting and managing events right now with no hassle at all!
» Features List » Online Demo » Order now!