Our Products
We DO Have A Solution For your Web Site Needs
Fact:
All our products have been developed using Microsoft's latest web technology
To learn and check any of these software applications, click on the product's name to be taken to the product's details
.NET Software Products
These products have been developed using ASP .NET which is Microsoft's Latest Web Technology.

Absolute Banner Manager 7.0
Next Generation Banner Ad Tracking Software
The new Absolute Banner Manager is the perfect ad tracking and banner rotation software tool for selling your ad space and boosting your revenue. Packed with powerful features like trackable rich-media delivery, independent client statistical area, comprehensive activities reporting, geolocation, mobile device targeting and unlimited banners and zones, the Absolute Banner Manager simplifies your advertising tasks while maximizing your advertising revenues. [Learn More »]
Absolute File Send 7.0
File Share and YouSendIt Like Clone for File Sending
Absolute File Send is an advanced web-based file hosting and file sharing application that allows your customers to upload large files to your server and email the file download link to their recipients.
It is a powerful file sending software alternative that guarantees that any files are securely delivered. providing features like cloud files storage through Amazon S3 and PayPal based registrations, this is not just a YouSendIt Clone Script, but a complete out of the box file sharing system that will pay by itself guaranteed! [Learn More »]
Absolute Web calendar
Web Calendar and Events Manager Software
We searched high and low for a web calendar system and we couldn't find any with the feature that we needed the most : simplicity!. We decided to make our own, and Absolute Web Calendar is the result. By using a Flash Based Calendar Widget you can syndicate your events anywhere on your site, the front-end provides a powerful events search engine for your customers. It comes packed with syndication features, photos and attachments support, plus much more. This is a most complete events manager and web calendar app, one that your site visitors will sure enjoy! . [Learn More »]
Absolute News Manager
The Ultimate News Publishing Software
Do you need a quick and easy to use article management system for addingand managing news in your site? The Absolute News Manager makes it really easy for you or your company staff to perform in-house updates to your online schedules and articles, information bulletins, news and announcements, sale specials, etc. Packed with lots of features it's the perfect web site content management for your article and news publishing needs. [Learn More »]
Absolute Video Channel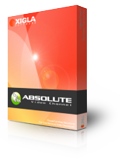 Video Sharing & Video Publishing Software
The Absolute Video Channel is a video sharing community web site and video uploading software and content management system specially designed for web sites in need of a powerful yet simple to use and affordable tool to share their videos online and create their own video based online community and video channel In no time and with no effort!
Absolute Newsletter
E-mail Marketing and Newsletter Management Software
The Absolute Newsletter is a powerful Newsletter Publishing and E-mail Marketing software that will allow you to easily design HTML and text based newsletters, and deliver personalized emails to your target audiences through mailing lists. Packed with tons of features , including automatic handling of bounced messages, it is the perfect solution for publishing newsletters on small to medium size sites!
Absolute Live Support
Live chat customer support software
The Complete, and feature packed live support software for increasing your sales, providing technical assistance and increasing your customers satisfaction by delivering Live help Customer Service on your own web site!
Absolute Content Rotator
Spice up your site with dynamic content!
The Absolute Content Rotator is a powerful content management system specially designed to automatically rotate content through your web site. Perfect for displaying factoids, famous quotes, thoughts of the day, daily tips, featured sales items or special offers, pictures or anything else you can think of!
Absolute News Feed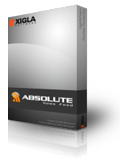 3 Tools in One for Publishing News Online
Absolute News Feed is the perfect tool for users who want to publish news and annoucements yet do not need the whole set of tools of features found on most content management systems. The Absolute News Feed provides an RSS News Feed, a News Ticker and a News Page Front End. Everything you need for news publishing on your web site without any fuzz or complication
Absolute FAQ Manager
Your Customer Suport On Auto-Pilot
The Absolute FAQ Manager is a featured packed Frequently Asked Questions and Knowledge Base management system that allows you to offer your customers an powerful way to automatically get answers to their specific questions just when they need them without having to leave your site, send you an e-mail or call your support department thus decreasing your support costs and increasing customer satisfaction
Absolute Form Processor
Complete Form Processing System
The Absolute Form Processor is the perfect solution for gathering feedback and customer information on your site. It is an application with many, many uses : use it to create surveys, order forms, registration forms, collect e-mails for your mailing lists, create reservation forms, online contests, support and contact forms and anything else to capture online information.
Absolute Podcasting
Complete Audio Blogging Software
Create online Podcasts and Audio Blogs. The Absolute Podcast is a complete and ready to run audio blogging site and podcasting software that will literally provide your site with its own voice. Absolute Podcasting provides MP3 Support a great Flash media player and a ready to run podcasting site..
ASP Software Products
ASP stands for Active Server Pages. A technology from Microsoft used prior to .NET and still widely used. These products have been developed using ASP Script andthey support both MS Access and SQL Server
Absolute Image Gallery
Not just another picture gallery system
The Absolute Image Gallery is a state of the art digital assets administration system that will let you have and maintain any kind of multimedia content on your site : Pictures, Animations, Videos, MP3's, Wavs, Real Media, Word, Excel, Flash, etc.. Plus It makes creating and maintaining images and multimedia galleries a snap!.
Absolute Poll Manager
Unleash The Power Of Internet Polls
Generate Interest, Increase Retention, Drive Traffic, Tempt visitors to stay on your site... Invite them to voice their opinion! Absolute Poll Manager is a ready to run Out-Of-The Box survey software that will allow you to easily create professionally-looking surveys, collect instant feedback and business intelligence from your site's visitors .
Absolute Control Panel
Manage Your Xigla Applications From a Single Location
Absolute Control Panel is a web based interfacing system specially designed to provide centralized access to your web based applications and Xigla application modules. Take a look to this practical web management system!.
ShoutBox!
Chat Application Widget
Make your site sticky!, with just a few lines of code added to your web pages, you will transform your complete site into a live site where all your visitors can chat in real time with them. The ShoutBox concept is so original that you won't believe how easy it will be to add a chat app to your site and make it become a complete chat room! .
---