ShoutBox ASP
A Chat application with a twist
Developed in Classic ASP
» Buy ShoutBox! Now
» Features
» How Does It Work
Introducing ShoutBox! V3.5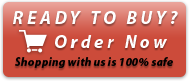 The small and fun chat application that will turn your entire site into an awesome discussion boulevard. Bring the latest chat experience to your visitors and discover the community that lies on your site.
It's A Chat with a twist
What makes ShoutBox! so unique is its unique instant messaging approach : ShoutBox! is a complete chat application that your visitors can use to interact with you and other visitors without having to leave your site. They can chat everywhere because the chat room is always there, your full site becomes the chat!
ShoutBox! is extremely small, comes ready to run on your site and has been completely developed using Active Server Pages script.
This is the ShoutBox!
Your visitors can chat and hold online discussions while browsing your site.
Key features
Chat across your entire web site

Your site visitors will be able to chat and hold online discussions while browsing your site.


No chat rooms to log in

Users don't have to leave your pages to log into your chat as your entire site is your chat room!


No special controls needed

ShoutBox! outputs pure HTML, there are no needs for special plug-ins, Java Applets, DLL's or ActiveX Controls!



Users don't need to download anything

they just have to visit your site and they'll be able to get in contact with others immediately!.



Makes your site sticky

ShoutBox! is great for providing on-line support, having on-line discussions, or just having a great time.

Plus more!
ShoutBox! is really fun,it is an incredible gizmo that looks great on any site and makes your site really sticky. Whether it is used on a web based forum, Blog, the ShoutBox! just looks great on any site!
System Requirements
Shoutbox! is a web based application and requires a Microsoft Windows based web server to host the application and a web browser to use it.
This application has been developed using ASP (Active Server Pages) technology.
Requirements 
Web server

ShoutBox! has been developed to run exclusively on web sites hosted on Windows Servers with Internet Information Server 4.0 or higher.
No other platforms are supported.

Database

ShoutBox does not make use of any databases

Components
No Components Are Required
Web Browser

ShoutBox! Uses Inline Frames and Javascript, browsers without support for these features won't be able to use the software. Calling the ShoutBox! from an external site or domain to the application installation may produce erratic behavior.

ShoutBox! has been tested to work only with browsers that support Inline frames (IE4+, NS6+, Mozilla)
---