ShoutBox .NET
Online Chat Widget , Live Chat With A Twist!
» Buy ShoutBox! Now
» Features

Fact:
As you know, Widgets are those small apps that you can embed on any web page to provide additional functionality.
Widgets are great for bringing traffic and making your site fun and sticky And ShoutBox is a widget that will transform your boring and static site or blog into a whole new interactive experience!
Introducing ShoutBox .NET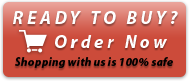 ShoutBox is a very light weight chat application widget which will transform your static and boring web site or blog into an interactive chat , with only ONE line of code!
It can be embedded on ANY number of web pages including external ones thus bringing your new site visitors and enhancing your online presence!
This is the ShoutBox Widget :
Your visitors can chat and hold online discussions while browsing your site.
By adding just a single line of code to your pages, your users will be able to communicate LIVE with you and other visitors.
What Can it do for you?
Just Check These Benefits!
You want to be unique!
What makes this widget so different is its unique instant messaging approach : ShoutBox is a complete chat application that your site visitors can use to interact with you and other visitors without having to leave your site, or install anything!
No Complications Please!
Your visitors don't have to download anything to use ShoutBox, the widget is ready to use and only a browser is required!
Your site becomes alive with a single line of code.
By adding a single line of code, your whole site goes from static page to live chat lounge!
A widget you can embed everywhere.
Want a new way to market your web site?, give your chat widget code and anyone anywhere with your chat widget embedded will be in constant touch with you.
Packed with a dozen of features
Bad-word filter, chat transcript , automatic link generation and emoticons support, they are all here for you!
Paste it anywhere
Define the look & feel , width and height, your chat widget seamlessly integrates with your site!
Make Your Site Sticky
This little marvel will be the center of attention of your site,blog or forum. Everyone will want to chat and they do not have to install anything
Business Related?
Use it as a chat support system or the basis of a communication tool. It is a Widget! a different one which will connect you and your users / customers in a jiffy!
Chat across your entire web site!
Your site visitors will be able to chat and hold online discussions while browsing your site.
No chat rooms to log in and no registrations!
Users don't have to leave your pages to log into your chat as your entire site is your chat room. There are no plugins to download and no security issues!.
You want full control right?
This is not a hosted solution!, you receive the full Widget to set up on your site under your own domain and total control!
And that's Not All...
ShoutBox .NET is extremely small (less than 25Kb) . It has been developed using the latest Microsoft's ASP.NET and AJAX technologies. It uses no databases and can be fully deployed by FTP
(this information is for those who love the techno-jargon ;-).
Plus more!
ShoutBox! is really fun,it is an incredible widget that looks great on any site and makes your site really sticky. Whether it is used on a web based forum, Blog, the ShoutBox! just looks great on any site!
This Sizzling Widget Is Yours!
» Click here to order now
---